Search Listings
Great News For Sellers & Buyers ....
Sellers and Buyers can now save Thousands of Dollars ... when buying or selling through us!
For Sellers We Have Two Exciting
Money-Saving Plans
To Choose From.

Here at Best-Sell-Realty, we understand that you don't want to pay 6% or even 7% Commission. At the same time, getting your home exposed to the widest possible market is critical to geting your home sold fast and at a reasonable price. That's why we've come up with two Knock-Out Plans for Sellers just like you.
Plan A will cost you an initial Listing Fee of only $399, and only 1%* Listing-Broker Commission at closing! This plan is ideal for 'For-Sale-By-Owner' Sellers and Sellers who want to SAVE BIG on Commissions - but offers extensive Market Exposure and FULL SERVICE support of a Licensed Real Estate Agent, with marketing, pre-sale, negotiation assistance and full contract to closing assistance! This Plan can SAVE YOU THOUDANDS OF DOLLARS IN COMMISSIONS!

| | |
| --- | --- |
| Plan B is closer to a traditional Commission Plan with NO Upfront Listing Fee - and only 2%* Listing-Broker Commission at closing! With this plan we'll handle all incoming inquiries and property showings - so you just sit back and relax - and let us do all the work. In additional to all that Plan A offers, this package also includes a full Photographic Package, Proffessionally Designed Flyers, a Supra Lockbox, Tour Scheduling, Showing Feedback and lots, lots more... | |

Both Plans Include ....
Both Plans allow for inclusion in the FMLS and GA MLS Listing Services, and Listing Promulgation to Hundreds of Real Estate Websites - including Realtor.com, Zillow.com, Trulia.com, Homes.com, Vast, HomeFinder.com. YahooRealEstate, Oodle, HotPads, RealtyTrac...and many, many more.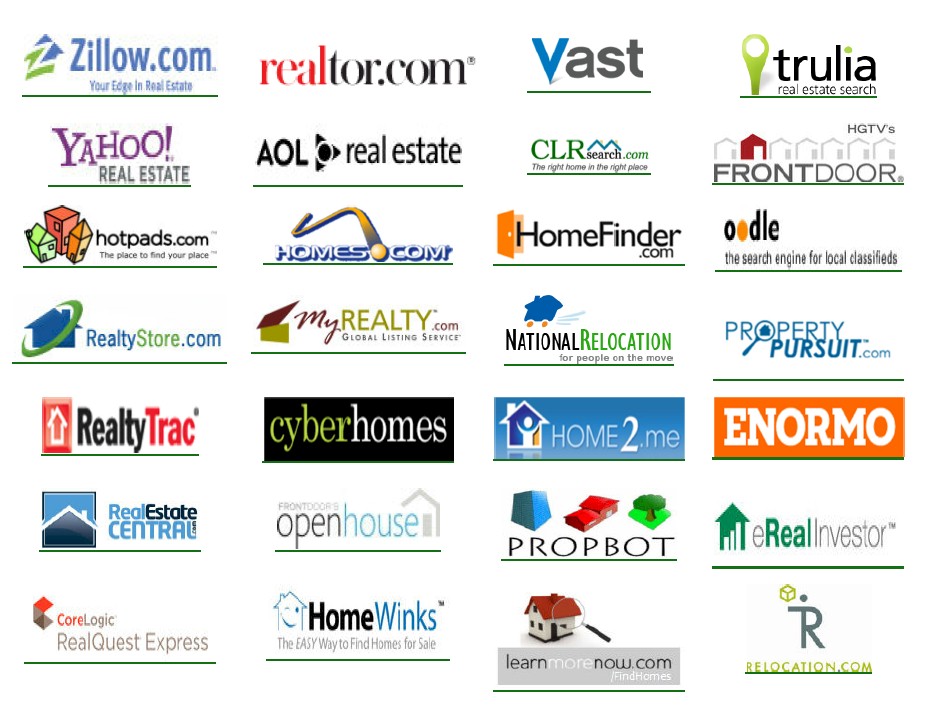 In addition to the above, Both Plans include a Free In-Home Listing Strategy Session, a Free Copy of the book '15 Ways To Sell Any Home For More Money Fast' by Barry J. Gazzard (a $19.95 value), Home Staging Advise, use of a High Impact Yard Sign with Toll-Free Hotline Code and QR Codes with Mobile Website, Colorful Directional Signs, Free Open-House Advertising, Lease-Purchase and Rental Listing Options, For-Sale-By-Owner Rights, all Contract Paperwork, Full Sale Negotiation Assistance by one of our Licensed Real Estate Agents, Post-Contract Negotiation Assistance, Contractor Referral Service, Pre-Closing Services and much, much more...
Barry Gazzard Is TrustDale Certified
Barry Gazzard, Broker at Best-Sell-Realty and Team-Niche Realty, is more than just a real estate agent, he is a TrustDALE Certified agent! In order for him to obtain this designation as a Realtor®, he has proven that he is more knowledgeable, experienced, and above and beyond the legal requirements via the National Association of Realtors.

"I've given this business my highest recommendation. I believe that you, too, can feel confident placing your trust in their services." -Dale Cardwell, Consumer Reporter.
| | |
| --- | --- |
| | |
*Listing-Broker Commissions quoted above do not include Buyer-Broker Commissions. In order for Best-Sell-Realty to list your property on FMLS and GA MLS, and make it available for over 30,000 Licensed Real Estate Agents to show to their clients, you will need to offer a Buyer-Broker Commission. While not fixed by law, we would suggest an amount between 2% and 4% - with 3% being the recommended average. Remmber the higher this Buyer-Broker Commission, the more motivated Agents will be to show your listing. This Buyer-Broker Commission also applies if one of our Agents show and subsequently sell your home, but does NOT apply if there is no Buyer-Broker Agent or Co-Broking Agent involved in the transaction at all. Under those circumstances you would only pay the Listing-Broker Commission at Closing.
---
| | |
| --- | --- |
| Buyers Get A Cash-Back Rebate Up To $6,250! | |
---
Special Buyers Offer:
Buy A HUD Home With Only $100 Down!
Yes, As Unbelievable As This May Sound, It's True!
You may qualify to buy a HUD Foreclosed Home in Georgia with a Down-Payment of only $100 - the balance being financed on a low-interest FHA Insured Mortgage!

And, on select HUD Properties in Georgia, Buyers may qualify for up to 3% in Seller paid Closing Costs! Wow! Is this a great time to buy or what?
For More Details, or To Search HUD Homes, Click Here .
---
Buyers Search Metro-Atlanta Listings